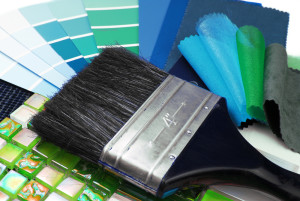 You are thinking about selling your house, but it could benefit from some updating.  If your remodeling budget is limited, you must carefully choose where to spend it.  There are some upgrades that can increase your selling price more than others.
Here are four home improvements that potential home buyers will like.
Upgrading the Kitchen
The kitchen should definitely make an impression.  Potential home buyers like to see modern conveniences in the kitchen.  An old kitchen can come to life with a fresh coat of paint on the cabinets and new stainless steel appliances.  If the counter tops are worn and need replacing, there are numerous materials to chose from that won't break the bank.
Make Your Bathroom Beautiful
The bathroom is a very important room and only second to the kitchen when it comes to remodels.  Modernizing older bathroom styles will result in a good return. The current home buyer wants a clean, comfortable and modern bathroom.  Considering the amount of time one spends in the bathroom, it should be a place of privacy and peace.  Upgrading the sink, faucets, and tile can give a bathroom a complete new look.
Curb Appeal
Getting people in to look at your house is the first step.  Spending some of your remodel money on the exterior of the house and the landscaping is the best way to do that.  For ideas visit your local garden center and find out if they offer free design services.  Look around your neighborhood for ideas on landscape design and plants that fit your home's style.  If purchasing sod, the cost will be about 30 to 35 cents per square foot, plus delivery and installing costs.  There is no underestimating the importance of curb appeal. A freshly painted front door, colorful potted plants, cut lawn and overall clean-up of area goes a long way.
A Room Addition
With a small house, adding on square footage can mean adding a lot to the selling price.  If you can swing it, an addition is a smart way to make your house worth a lot more money.
Remodeling your house now for a better sale price later is a smart move.  The sooner you do it, the more you will be able to enjoy it before it is time to sell and move on.  With these smart remodels, you can maximum your profit.