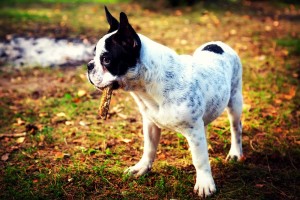 Scheduled to open in late summer of 2016, the new Beverly Hills Dog Park will be a great place for dogs to run free, play and socialize.  On May 3rd, a groundbreaking festivity was held with pet oriented vendors, food and hundreds of community members.
The Beverly Hills Dog Park will be located at the northwest corner of Foothill Road and Alden Drive.  At approximately 19,000 square feet, it will include separate gated areas for large (12,255 sq. ft.) and small (6,363 sq. ft) dogs.  The area will also have water stations, dog bag dispensers, drinking fountain, waste receptacles, benches and CCTV monitors.  There will be no restrooms at the site.
Open from 8:00 am to 8:00 pm daily, the park's maximum capacity is 40 dogs and 3 dogs per person.  There are no breed restrictions.  You will need a permit to have access to the park.  To obtain a permit, dogs must have a license (DogLicenseApplication-English) and current rabies shot.  Once a permit is granted, you will receive a dog tag.   The dog park will be open to dog owners who live, work or are staying in Beverly Hills.
For those driving to the area, street metered parking is available and the 9333 Third Street lot provides pay as you go parking.
FAQs about park usage.