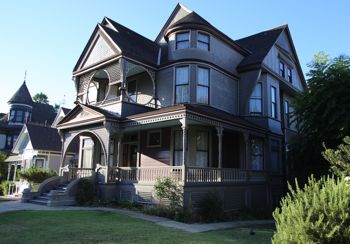 Buying a home is an exciting time in one's life. As your real estate agent, we will personally guide you during this process and give constructive counsel throughout.
Initial consultation

It is free, easy and without pressure. You get to know us and we get to better understand what you are looking for.
A list just for you
You will receive a daily list of available homes that meet your specific criteria. When you work with us, you will be notified immediately when homes are put on the market.
Our network is your network
We are fortunate to work with numerous real estate professionals, mortgage brokers, bankers, homeowners and various other institutions. We open up this network to you as our client.
Information is power!
There are so many factors to take into account when you are buying a home. We will provide you with timely and relevant information that will make your decision making easier. Whether you want to know real estate values, property specifications, neighborhood reviews, school district rankings and dozens of other insights, we can provide them for you.
The offer
You are almost there! You found the home you want. We will help you determine a price that has the best opportunity of being accepted.
Negotiating
We at AJK Realty are known as tough, yet thoughtful negotiators. We provide unparalleled expertise on closing deals that are in the best interest of our clients.
Mortgage lenders, escrow, inspections … Oh my!
Not to worry. We are there beside you, walking you through the entire process. We can assure you that with our years of experience, knowing what questions to ask and how to ask them, we will make it easier for you to move forward with confidence.
More real estate buying info: