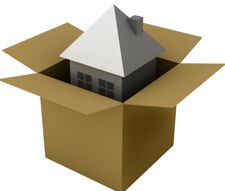 We at AJK Realty are here to help make the home-buying process as smooth and easy as possible. Here are a few things to consider when looking to purchase a home.
Financing
There are so many options and choices out there. Where should you start? One of the first things is to get pre-approved for a mortgage. You'll know exactly how much home you can afford. This will allow us to target the right homes for you.
Make sure you obtain your credit score, and if there are any mistakes that need to be addressed. Your credit score will determine many things, such as interest rate levels and dollar amounts that institutions are willing to lend you. To obtain your credit score, visit myfico.com.
Selecting a mortgage
There are several types of mortgages one can choose when buying a home. For example, some mortgages have fixed interest rates; others have adjustable rates. Figuring out which one is best for you is important. A qualified mortgage broker will sit down with you and answer all your questions regarding type of mortgage, payments, interest rate, fees and length of the loan.

There are additional expenses when purchasing your home. A down payment (a percentage of the purchase price) is required. This figure will vary, but remember that the larger the down payment, the lower your monthly payments. There are also closing costs and other fees associated with the purchase of a home.
The home of your dreams
Now that you know your budget, we suggest writing down your wish list. How many bedrooms and bathrooms do you want? What architectural style is most appealing to you? A back yard you can entertain in? This list should contain what is most important to you. With this information, we can then target areas and homes that meet your criteria. But of course, price will be a determining factor. A targeted search means that you won't be spinning your wheels and wasting your valuable time looking at properties that are not right for you.
Knowledge is power!
We at AJK Realty have the experience you need when searching for the home of your dreams. Besides our expertise in the Southern California marketplace and our insights into communities throughout the Southland, our clients can access our website 24 hours a day, seven days a week.
With our leading-edge technology, clients can:
Search for homes using specific criteria.
Search for articles covering the various markets.
Find out about interest rates and market conditions.
Compare neighborhoods and school districts.
You love the house! Now write that offer
After searching the various areas you shortlisted, you have settled on one house that you love. Now what? Well, the next step is for us to write an offer to the seller on your behalf. We will prepare the offer, according to your terms and conditions that you set forth. It is our job to get the best possible price for you with the least amount of difficulty.
Once your offer is accepted, then we will immediately start working on lining everything up to ensure a smooth close of escrow. From helping you find a mortgage broker to home inspectors, you can rest assured we are your trusted partner in this exciting journey.
More real estate buying info: