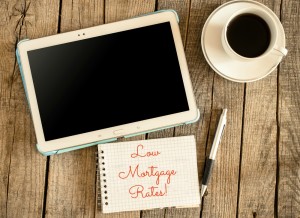 The 30-year fixed mortgage is at the lowest level of the year and may go even lower.  It was believed that mortgage rates would increase as a result of the Federal Reserve raising the interest rates last year, but the opposite seems to be happening.
According to Diana Olick from CNBC:
"The confirmation to all those predictions of rising mortgage rates the 30-year fixed would head to 5% or even higher, not so much. The average contract interest rate on the 30-year already below 4% and headed even lower last week to 3.64% that according to Mortgage News Daily that's down from close to 4 ¼% last summer…"
The reason behind the mortgage rate decline is the result of a series of things, including oil prices not increasing, analysts concerned about stock correction and the volatile White House presidential race.
There were more mortgage refinances than new homebuyer mortgage application.  According to Fannie Mae, sellers and buyers believe that right now is not a good time to sell or buy a home and has recorded its worst monthly home purchase sentiment in 18 months (for height of the spring market).
Diana Olick further states:
"The mortgage gurus that I talk that continually tell me that there is a floor on rates, they're changing their tune now, they're making noises that we could actually break through on a new low on the 30 year fixed."