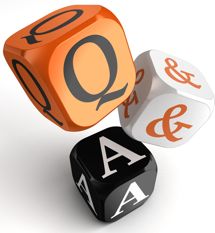 Q: Should I rent or buy in Los Angeles?
A: A rule of thumb is to divide the purchase price of a house by the annual rent of a similar house. Any result over 15 indicates that you should rent; anything below 15 means you should start looking for a home to buy.
This buy-rent ratio is only a rough gauge. Many other factors — such as income, property taxes and whether home values are likely to rise — should be included in the decision-making process.
The decision to buy a home is a personal one. Some things to consider are current market conditions, your mobility, financial situation, marital status and career goals. Some benefits to purchasing a home are tax breaks, appreciation, equity and independence.
Try this Rent vs. Buy Calculator.
Q: Which Westside area offers good value?
A: Culver City. The primary appeal has always been its proximity to Santa Monica, Marina del Rey, Venice, Beverly Hills and downtown Los Angeles, not to mention LAX airport (a 15 minute drive or so!).
Culver City was once considered the place to drive by on your way to somewhere else, but it's now known as one of the most up to date, stylish L.A. neighborhoods around. Culver City has its own arts district with fine galleries where you can spend a fabulous day meandering. The area is gaining a reputation as pedestrian friendly with upscale restaurants, gastropubs and the thriving art scene. Many working twenty-somethings and thirty-somethings are attracted to the emerging lineup of bars and restaurants. Culver City's small-town charm remains, but it's also an up-and-coming area of L.A.
Q: Where can we find school information?
A: Here's a useful and informative web site where you can research public and private school information. Explore top-rated schools, view local information, overviews, parent and student reviews, test scores and more.
Also, ask around! Friends, family members, neighbors, real estate agents, people you meet are all good sources of information. Visit school web sites and read about the school. Attend a school meeting. Find out what's happening in the school and meet some of the parents. Out-of-town families wanting to live in a good school district should ask their real estate agent for a list of schools in your desired areas.
Q: How are real estate agents compensated?
A: A real estate agent's commission typically is paid by the seller. A seller should factor the commission into the house's asking price. Commissions are typically 5 percent to 6 percent of the house's sale price, and negotiable.
Usually the buyer and seller will each have their own agent, and the commission will be split between the two agents. Commissions are paid directly to the brokers, and not to real estate agents. Agents cannot work independently and are not paid directly. They must work for a broker. In a transaction including both a seller's agent and a buyer's agent, each will be paid by their respective brokerages.
The seller typically will sign a contract stating that the seller's brokerage will receive the full commission. The seller's broker then will share the commission with the buyer's broker. This commission is not always an equal split. If buyer and seller are represented by the same brokerage, that brokerage gets the full commission.
Q: Should I get pre-qualified and/or pre-approved before home shopping?
A: Save valuable time and become pre-qualified and/or pre-approved! A lender will tell you how much house you can afford. To get pre-qualified, you just need to provide some financial information to a mortgage lender such as your overall financial picture including your debt, income and assets. After evaluating this information, a lender can give you an idea of the mortgage amount for which you qualify.
Pre-qualification can be done over the phone or on the Internet, and there is usually no cost involved. Loan pre-qualification does not include an analysis of your credit report or an in-depth look at your ability to purchase a home. Please note that a pre-qualification is not like being pre-approved, wherein you are approved for a home loan.
Getting pre-approved is the next step and the process is much more involved. You will complete an official mortgage application (a fee usually applies) and then provide the lender with requested documentation so they can perform an extensive check of your financial background and current credit rating. The lender then will provide you with the specific mortgage amount for which you've been approved. Once you are pre-approved, you will be able to move quickly and present an offer — and it won't be contingent on obtaining finance. In a competitive market, this will let the seller know your offer is serious.
Q: Should I get a home inspection?
A: Having the home inspected by a qualified inspector is a wise investment. Houses frequently have defects, and you need to make sure things are in working order.
The home inspector will examine all the major systems, including the roof, attic, crawl spaces, electrical, plumbing, heating and cooling, foundation, and more. Once the inspection is complete you should receive a detailed report of the property's condition. The inspection can take two to three hours.
Accompany the home inspector and ask questions. This is a good way to learn more about the maintenance of the property and get a good sense of what's happening with the house.
Q: What are buyer's closing costs?
A: Closing costs are an out-of-pocket expense in addition to the home's down payment. Closing costs may range between 2 percent to 4 percent of the home's purchase price. This depends on the points and origination fees a lender charges to make the loan. Some costs include lender fees, escrow fees, appraisal and home inspection.
Q: Once we find the right home, how long will it take to close the deal and take ownership of the house?
A: Getting to the Finish Line! You've found the right home, you presented an offer and it's been accepted …
The typical time frame is 30-45 days from the opening of escrow to closing. It can take longer depending on factors such as a short sale or a buyer who has not been pre-approved for a loan.
Once the purchase agreement has been signed by all parties, the escrow period officially begins. During the escrow, certain events or tasks will take place. Prior to the escrow closing date the buyer and seller need to complete all terms of the agreement.
Q: How will I know how much to list my house for?
A: A comparative market analysis provided to you by a real estate agent free of charge is a great way to find out how much your home may sell for. The market analysis will compare properties similar to yours and include active, pending and sold listings.
It is highly recommended that once you are ready to sell to price your house correctly. You don't want to overprice your property and have it sit on the market for a long period of time. You definitely want to take advantage of the home's new and fresh appeal that occurs within the first two weeks of showings. After that, demand begins to decline.
Q: If my house doesn't sell right away, how long before I should drop the price?
A: When a house comes on the market there's a lot of activity within the first few weeks. This is the time you will see the highest rate of walk-through. After that your house may start looking a bit stale, and buyers may wonder what's wrong. Having a house without active buyer interest is extremely stressful.
That said, there is no set rule about when to drop the price. You should check whether your house has been on the market longer than the average Days on Market (DOM) for similar houses in your neighborhood. The best thing to do is to price your house correctly and competitively.
Q: I'm under water. Can you help with a short sale?
A: As a distressed homeowner, you may look to a short sale as a means to avoid foreclosure and further losses. We can help. The sooner you start the short sale process, the more options you may have. Please note that each situation is unique, so contact us to receive a free consultation and to better understand your options.