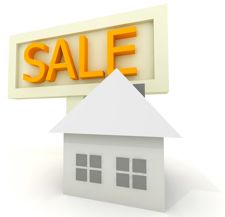 We understand that you want the best price for your house in the shortest amount of time. Here are a few suggestions that'll make your residence more appealing to prospective buyers.
The saying "first impressions are everything" couldn't be more true in terms of real estate. People driving up to an open house, passing by a "For Sale" sign or looking at a house online will decide in only a few seconds whether they want to continue inside for a look. The better prepared you are, the cleaner and fresher-looking the area is, and the more enhanced the overall environment is, the more likely you are to sell, and sell quickly.
Of course there are a number of things to take into account when selling a house, such as market and economic conditions and the listing price. This is where we will assist you.
The real estate market rises and falls based on a number of factors, including supply and demand in your area, interest rates, the economy and the architectural integrity of your house. It is extremely important to think about pricing your property at a level that makes sense given the above factors.
We will evaluate comparable sales in the neighborhood and surrounding areas, the condition of your property, as well as other influential factors.


More real estate selling info: